Hello Readers! Tonight we are talking with Jon Rattenbury.Jon creates wonderful scenes and animals with his artwork. You can visit his
website
and purchase his PSP tubes at
TPP
. Thank you so much for talking with us tonight Jon.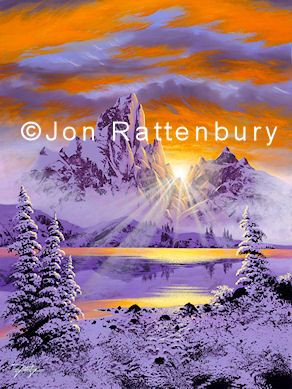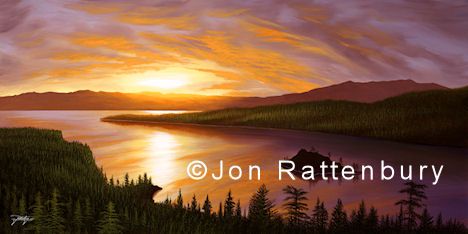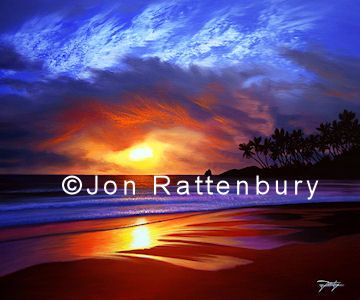 1) How did you become a part of the psp tube community?
I started licensing my work for products and had heard about licensing images for
digital applications such as Paint Shop Pro for creating digital tags and other digital files.
2) What does your artwork mean to you?
My art is just a part of who I am. I can't imagine not painting or creating art.
I just have a strong need to create art and will probably continue as long as I can
still pick up a paint brush.
3) What inspires you in creating your artwork?
Many things inspire my art but mainly the beauty of the world around me. Nature never ceases to amaze me
and I am always trying to capture that feeling on canvas. I think light and color are fascinating to me
and getting the right combination of the two is very important to me.
4) How long have you been selling psp tubes?
I think about 6 or 7 years now.
5) How do you create your artwork? Is it by hand
or digitally? What tools do you use in doing the artwork?
My art is all created the traditional way with paint brushes and canvas. I work in acrylics and tend to
prefer them over oils as they dry much faster and clean up is easier. I use various mediums and gels to help slow the
drying process when blending certain areas of a painting such as a sky.
6)Aside from psp tubes, what else do you create
with your artwork?
I have licensed my art for many other products such as jigsaw puzzles, mosaic tile murals,
wall murals, cards, calendars, screen savers, posters and needle point designs.
My work has also been produced as limited edition prints both in the US and also Japan.
I sell my original paintings in galleries in the US and also Japan. I have appeared at more that 20 shows in Japan over the years
and recently was there this last March where I did shows at 4 galleries in the Tokyo area.
7) As you have developed your style and artwork, which artists
have influenced you?
Artists such as Maxfield Parish, Albert Bernstadt, M.C. Escher, and Eyvind Earle to name a few have all inspired
me over the years.
8) Does the psp community help artists become more well known
with getting their names and artwork more visible?
I would say yes as the psp community is very good at giving credit to the artist they use in their creations
and including the artists website which helps with exposure and drive traffic to their sites.
9) What do you enjoy the most about being part of the psp community?
I really enjoy seeing what people create and how they use my images in their own creative ways.
10) What are some of your favorite art pieces which you have done and why?
I don't really have a favorite piece I have done. I would say my favorite piece is usually the one I am currently working on.
11) Do you prefer tags with your art tubes animated or non animated? Or are both great to you?
I don't prefer oneo over the other and think they are both great and each have their own special way of letting the art stand out.
12) Do you do commissions for taggers? How about ideas for tubes which taggers may have?
I have never had a request from a tagger but typically my work is mainly created for the fine art market and then licensed for things such as psp tubes.
13) Is there anything which you don't allow to be done with your artwork? For example mirroring, animation, etc.
I am usually willing to let people be creative and do what they like with my work as long as it does not involve any kind of racism, or hatred
directed at anyone or any particular group. I also do not want my work used with profanity or pornography.
14) Would you like to receive tags which our readers may do featuring your artwork? We often love to send the artists tags by our members.
I do get tagged on many images on Face Book and get to see many of the tags. Your members can always befriend me on Face Book to see what I am up to.
My art can also be found on my official website at www.rattenburyart.com